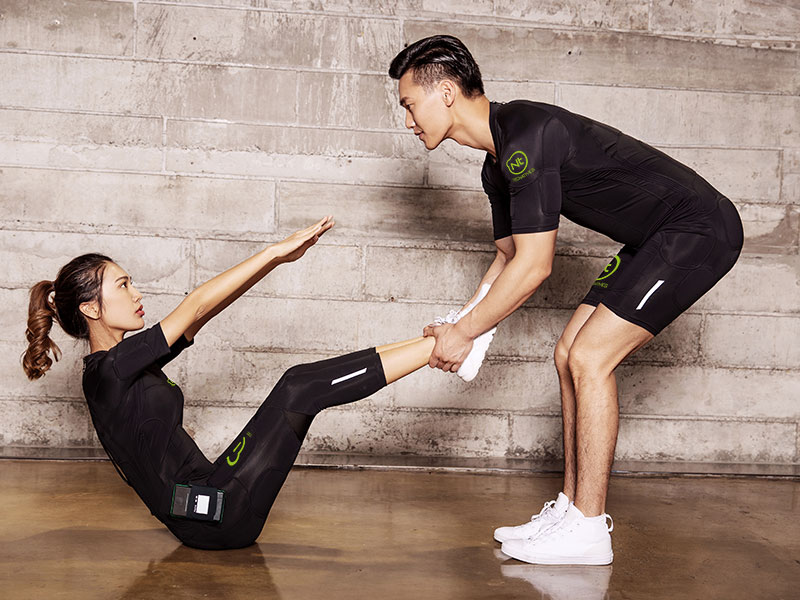 Correct movement knows no boundaries
FEMS technology, when used correctly, makes training more efficient and sustainable. However, some systems established on the market face a fundamental problem with far-reaching consequences:
On the one hand, as with any other sport, it is important to prevent negative effects caused by too intensive training or incorrect training sequences. On the other hand, training should be possible dependently as well as in groups.
For this it is not only necessary to stimulate a muscle electrically, but also to check whether it is activated neuronally in the correct dosage and with the expected result.
TECNATIVES Nt goes this way and optimizes your FEMS impulses for the respective exercise or sport. These impulses have an additional or reinforcing effect on your natural movements.
"Indoor or outdoor – with TECNATIVES Nt there are (almost) no limits."
– TECNATIVES Nt
is aimed at all health-conscious, leisure, amateur and professional athletes.
supplements training in handball, football and boxing or supports functional training, jogging and Pilates.
supports an increase in performance in a highly intensive way with a broad spectrum of technical possibilities.
Whether muscle building, endurance or fat reduction – there are as many sports and training types as there are athletes.
Trainers of many sports and fitness types can use TECNATIVES Nt to achieve endurance, muscle tone, rapid strength, enduring strength, maximum strength and fat burning – while maintaining flexibility and protecting tendons and joints.
Compared to conventional training methods, TECNATIVES Nt enables the activation of almost all motor units and thus also deeper muscles with little effort during the exercises to reach.
Write us a short message to receive your desired information. Alternatively, you can contact one of our distributors in your region directly.