TECNATIVES – hygiene at the highest level!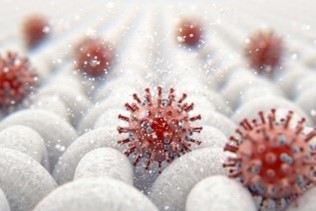 The global corona crisis has massively increased attention to hygiene practices at all levels. The fitness industry also felt the effects of the shutdown. Gyms can be considered hotspots for infections if they do not have adequate hygiene plans.
In this context, I would like to explain why FEMS training with TECNATIVES can meet the highest standards of hygiene and is therefore much safer than an ordinary visit to a fitness studio.
Silver ions make it possible
The TECNATIVES Suits use silver electrodes to transmit the current. However, silver is not only extremely conductive but also antibiotic. The silver ion Ag+ interacts with the cell membranes of bacteria, viruses and fungi, killing them while remaining harmless to multicellular organisms such as humans.
Silver ions are released by sweat and electricity – the body is more disinfected after training with TECNATIVES than before.
Thanks to its wireless technology, EMS trainings with more than 1.5m distance between trainer and trainee or several trainees can be carried out without any problems using TECNATIVES.
Especially exercises which do not require equipment or take place in the open are ideal. Since TECNATIVES EMS is not bound to a specific location, it can be easily adapted to the increased distance expectations of today's world.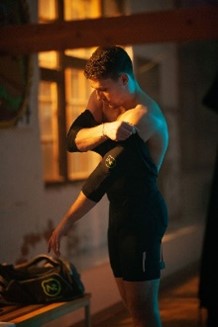 Finally, each trainee has their own suit and the cores do not come into any physical contact. This means that there is no training equipment to be shared between several people.
No handles to be washed off, no electrodes to be cleaned – TECNATIVES can guarantee effective training without the risk of infection between people, even in times of crisis.
Write us a short message to receive your desired information. Alternatively, you can contact one of our distributors in your region directly.